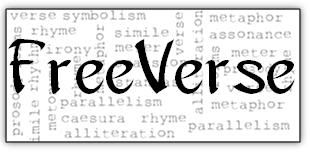 A few weeks ago, I read a book of poems by Eavan Boland called Against Love Poetry. I got it after Thanksgiving 2008, so I'd only had it in my TBR Mountain a little over a year – not bad for me! I attended a poetry reading when I was in Tucson for library school, and Boland was one of those who read. I enjoyed her poems, and her wonderful Irish voice, rolling like light out of the desert.
In the years since, I've kept my eyes open for Boland's work, but haven't sought it out. I actually own one other book by her, a longer one called An Origin like Water: Collected Poems, 1967-1987. I probably purchased it at the Friends of the Library book sale a few years ago, since it's an ex-library copy – I'll say 2006 or a bit earlier, since there's no "Date acquired" in my LibraryThing catalog, and I joined LT in summer 2007. But clearly, I haven't been a true devotee of her writing.
Against Love Poetry could change that. I really enjoyed this book, and there were lines in the latter half of the collection that had me near tears – and I finished reading it at my son's basketball practice! The poem "The Burdens of a History" is only a few pages, but it's broken up into five short numbered sections. It moves, it wants to travel, but it's treading and retreading the same area. These lines are from section IV:
Distances were less ambitious.
Car parts and wheels in the ditches
seemed to say that travel was an error
whose starting point would end back here
(p. 38)
I found section V completely striking, and I want to quote the whole thing.
When the storm broke they were under it.
The heat cracking. Rain hissing on the car.
They counted from the thunder on their fingers.
And waited in the freshening, lifting air
for the first strike of lightning which –
if it did not kill them –
would show them exactly where they were.
(p. 39)
The poem "Limits 2" contains only one sentence, and though I've never been in "the Dublin hills," I can see and hear the scene Boland paints:
the season in, season out
sound of
the grind of
my neighbor's shears:
beautiful air of August,
music of limitation, of
the clipped
shadow and
the straightened border
(p. 33)
Boland explores the changes of voice and accent that often occur when people move away from their homelands in the poem "Emigrant Letters." I've long been intrigued by the endless varieties of speech, especially since college and graduate school introduced me to people from all over the U.S. and from other countries. I didn't really know what a Massachusetts dialect was until a few years after I moved away. In the poem, the speaker hears an Irish voice while in a Detroit airport. She continues,
Its owner must have been away for years:
Vowels half-sounds and syllables
from somewhere else had nearly smoothed out
a way of speaking you could tell a region by,
much less an origin. I reached the gate, boarded,
closed my eyes and rose high over
towns, farms, fields—all of them at that very moment
moulding the speech of whoever lived there:
An accent overwritten by a voice. A voice
by a place.
(p. 42)
All the poems I've quoted from above are from the second part of the book, called "Code." The first part of the book is a poem sequence called "Marriage," and the book is dedicated to Boland's husband. Traditionally, a comedy – one of the Shakespeare or Jane Austen sort – ends with a wedding, "and they lived happily ever after." The curtain closes, and the audience doesn't see the day-to-day scenes of married life. Traditionally, love poetry is about courtship, about passion, and sometimes about unrequited love. (Cue the violins!) Boland's poems are "against" that kind of love poetry, and instead shed light on what happens after the play ends.
"Against Love Poetry" is actually a prose poem, the second poem in the "Marriage" sequence. It begins:
We were married in summer, thirty years ago. I have loved you
deeply from that moment to this. I have loved other things as well.
Among them the idea of women's freedom. Why do I put these
words side by side? Because I am a woman. Because marriage is not
freedom. Therefore, every word here is written against love poetry.
(p. 5)
Near the end of the poem, she adds, "It is to mark the contradictions of a daily love that I have written this." Time and again in this sequence of poems, Boland includes those details that are part of "a daily love": husband and wife in the same room, each silently reading his and her own book or magazine; husband reading the newspaper, wife speaking to husband but he doesn't hear her; children asleep in the next room; the excitement and anxiety of buying their first home. In "Thanked Be Fortune," she writes, "[W]e learned by heart / the code marriage makes of passion — / duty dailyness routine" (p. 16, italics in original).
Having been married for over 12 years myself, I know too well the thoughts and feelings Boland expresses in these poems. The centuries-old idea that getting married is the goal – the end of the story, or at least of the "interesting" part of it – and the more modern idea that the same passionate kind of love people often experience before marriage should continue much the same during married life (although there's now a kid crying in the next room, etc.), both do a disservice to the complicated love that many married couples share. The journey of many years together, valuing one another on multiple levels, respecting the commitment made to one another, and occasionally annoying the hell out of each other – a truly good marriage is everything and the kitchen sink! Boland doesn't paint a thirty year marriage as paradise, but as a solid, trusting, and rewarding relationship between two people who know each other completely, and still enjoy being together.
Against Love Poetry has certainly increased my appetite for more poetry, and specifically more by Boland. I'm thinking that I'd make great progress in my RYOB Challenge if I resolve to read more poetry collections in the next few months, because I own a significant number that I haven't yet read … and because they're usually quick reads!
FreeVerse is a weekly meme hosted by Cara of Ooh…Books! Head over to her blog to see her FreeVerse posts, and find other bloggers who are reading or writing poetry.
© All the parts of my life 2008-2015.